Just 'randomly" deciding to read this evocative post is a synchronous reminder that I will soon be publishing my review of the intriguing film " Time is Art".

Dontcha love when that happens?  Enjoy the article and stay tuned!
Winging with Whitehawk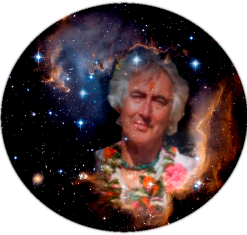 I've mentioned here before that back in the 80's I relocated to Boulder, Co, and joined the core team that created the global Harmonic Convergence event, as dreamed into manifestation by visionary artist and Mayan "son," Jose Arguelles.
That was my earliest exposure to Arguelles, and to this day I hold him in a warm heart-space of respect, while also admitting I've not yet fully wrapped my mind around his whole cosmology. Still – I luvs me a good visionary 😉
The phrase time is art comes from him. His ideas are evocative and their time for ripening is, I believe, upon us. I'm feeling the higher frequencies and my life is taking a creative upswing. (Body still trying to adjust and doing some complaining about "coming along on the ride," but the spirit keeps encouraging the biology.)
You with me? Time to shine – like the moon and the…
View original post 2,362 more words